Asphalt Paving
At Panhandle Grading and Paving, Inc., we are capable of completing asphalt paving projects from resurfacing parking lots, tennis courts, subdivisions, runways to interstate highways, no project is too big or small. Some of our recent paving contracts include shopping centers, schools, car dealerships, driveways, foot and bike paths to include roads and freeways.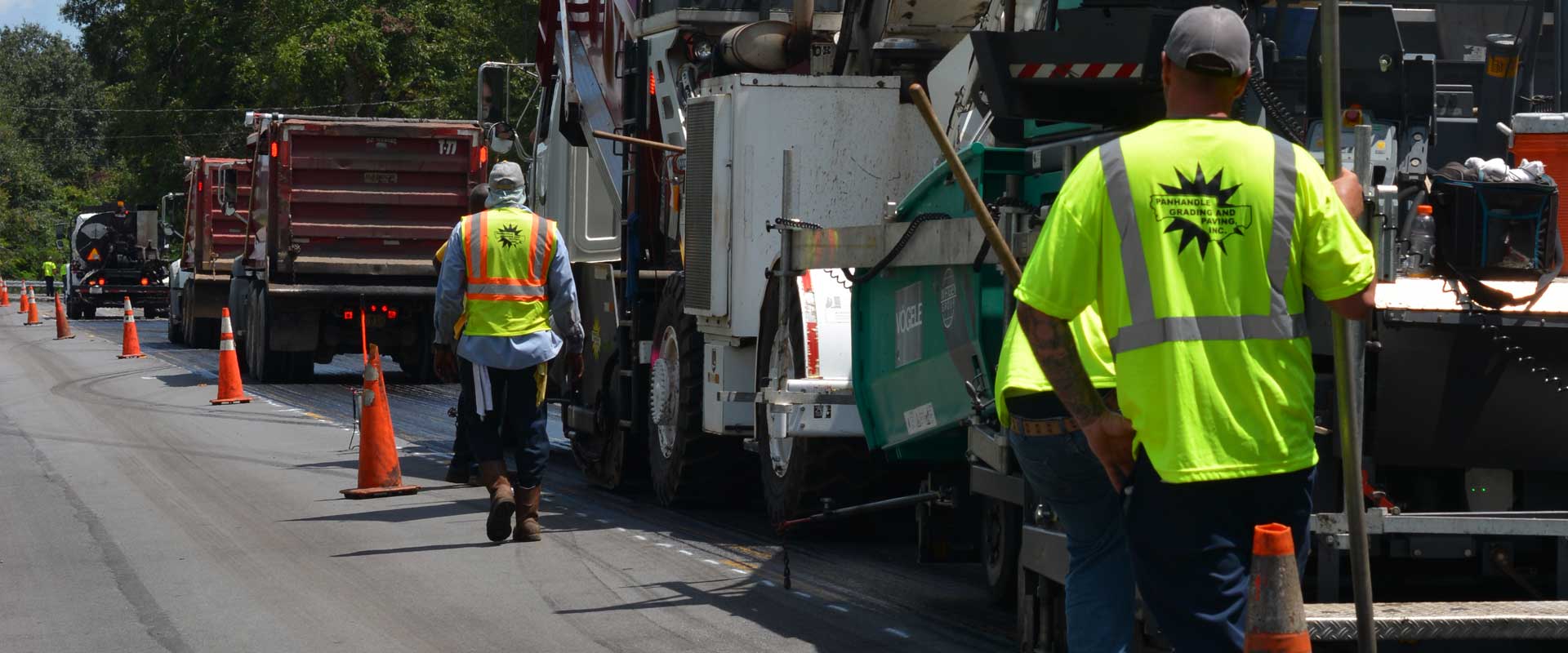 Roadway Construction
Panhandle Grading and Paving, Inc., is a full service roadway contractor capable of performing turn lane additions to major widening projects. We are a full service site work contractor that is capable of self-performing all work in house.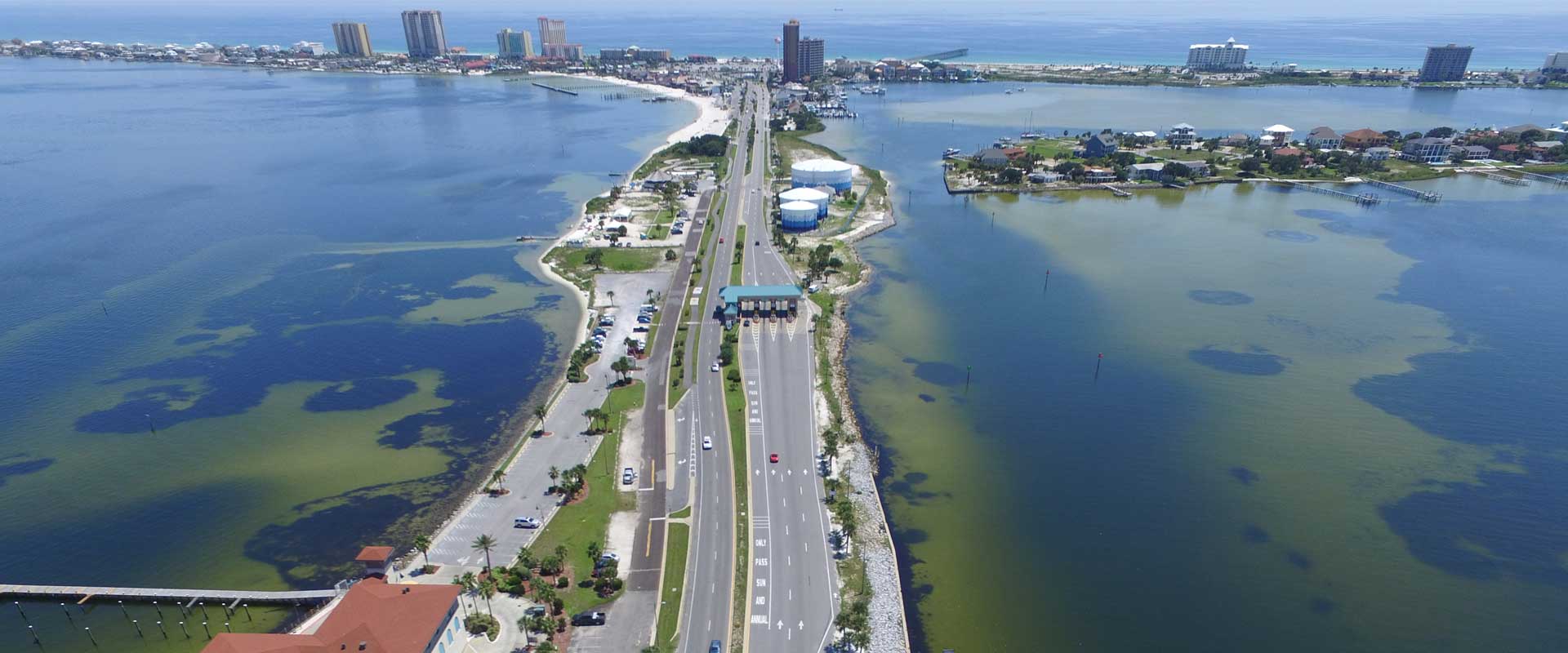 Underground Work
Panhandle Grading and Paving, Inc., is capable of installing underground utility work including water mains, sewer, storm drainage and concrete structure retaining walls and dissipator structures.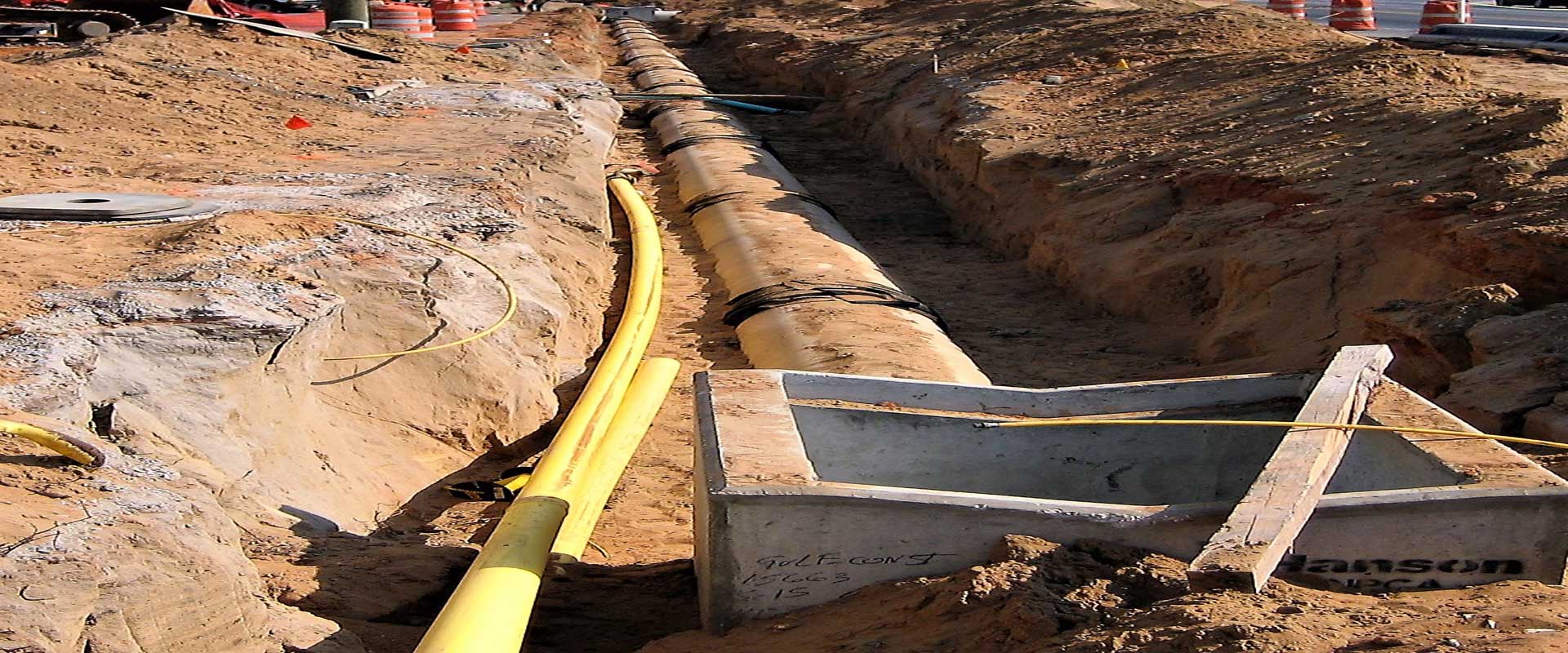 Parking Lots
Whether your parking lot is new construction, resurfacing and overlay, or complete removal and replacement, Panhandle Grading and Paving, Inc., is specialized in these areas of work. Insuring excavation is to proper grade, base work at required grades and depths, compaction and final grading at proper slopes are all quality control measures applied while constructing parking lots.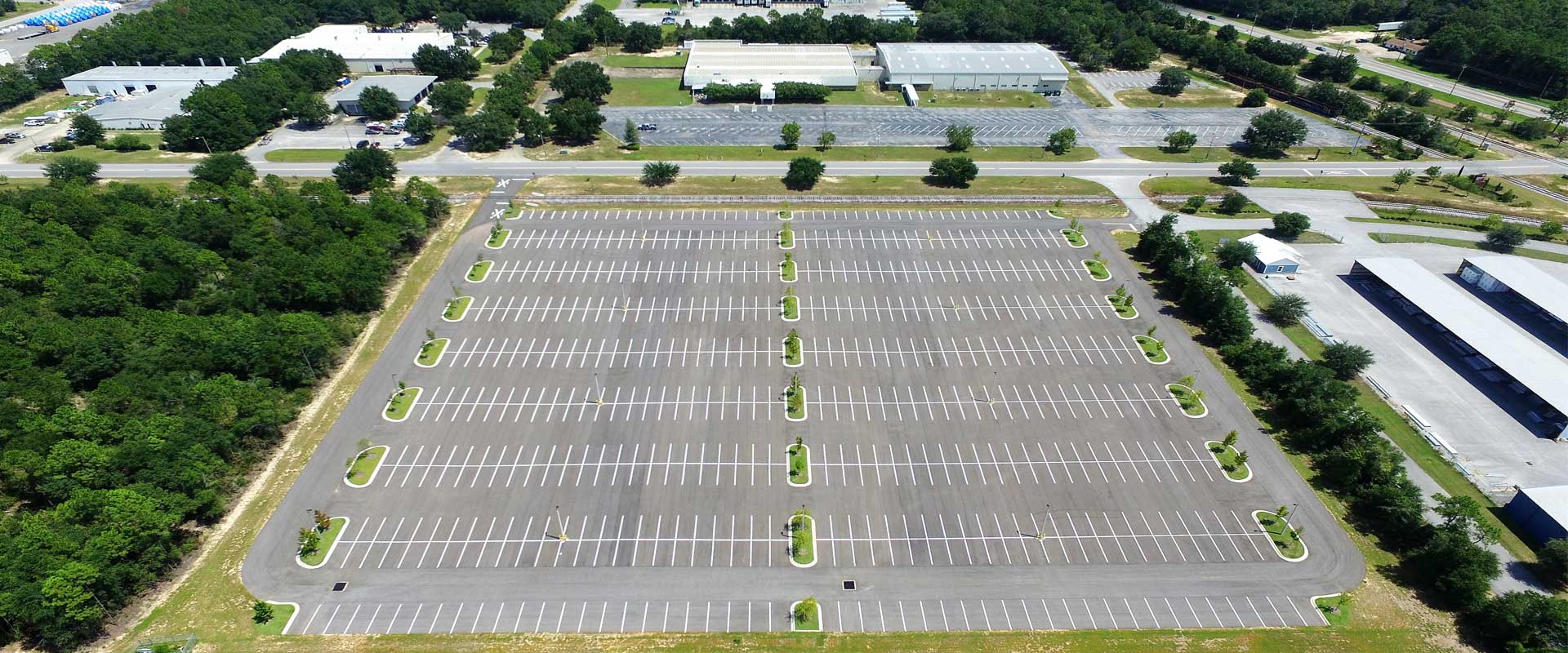 Earthwork and Excavation
Panhandle Grading and Paving, Inc., has completed an extensive list of earthwork and excavation projects across the Gulf Coast. Clearing and Grubbing, demolition, excavation, embankment and import fill projects are some of the services we provide. Our portfolio includes holding ponds to large scale earth moving operations.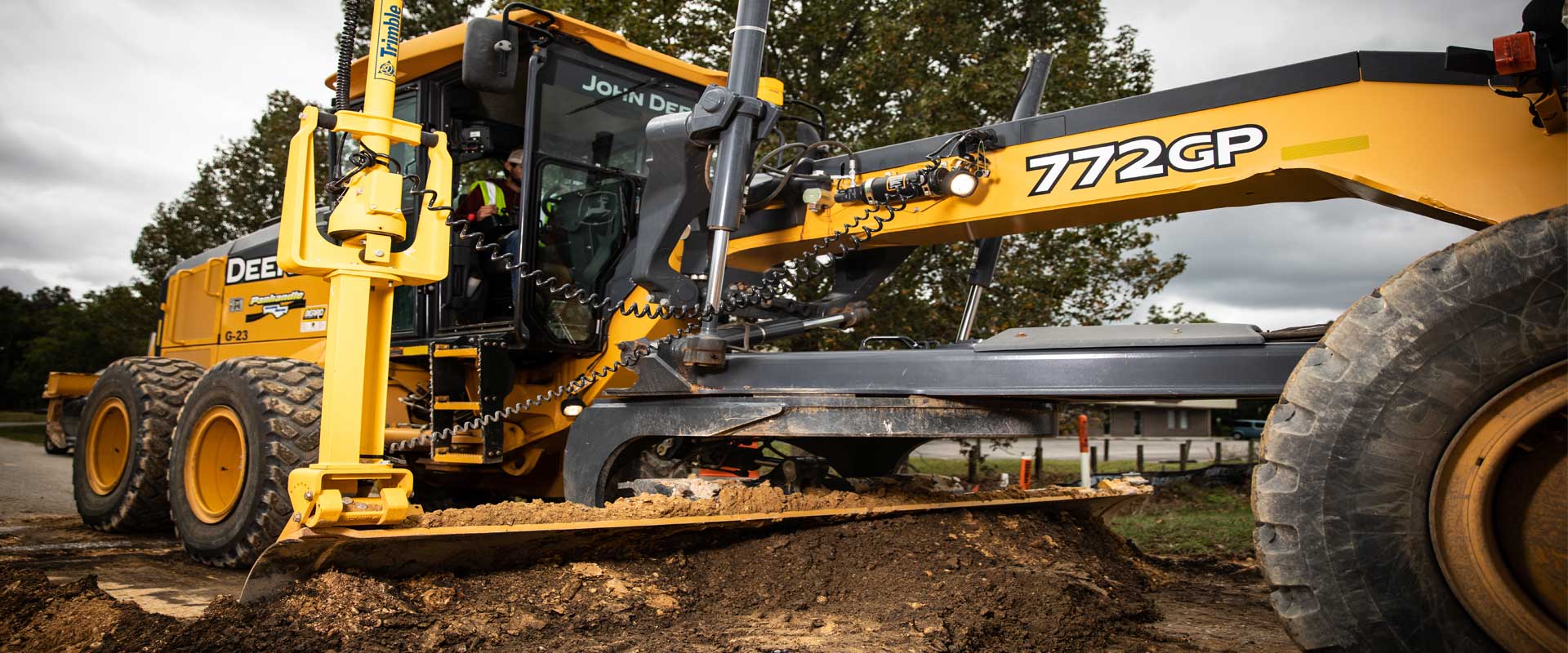 Storm and Disaster Assistance
With the manpower and equipment resources at our disposal, Panhandle Grading and Paving, Inc., has offered storm and disaster assistance in the time of need. Panhandle has responded to several flood and hurricane events along the Gulf Coast that has included relocating sand during hurricane events to include storm debris clean up.